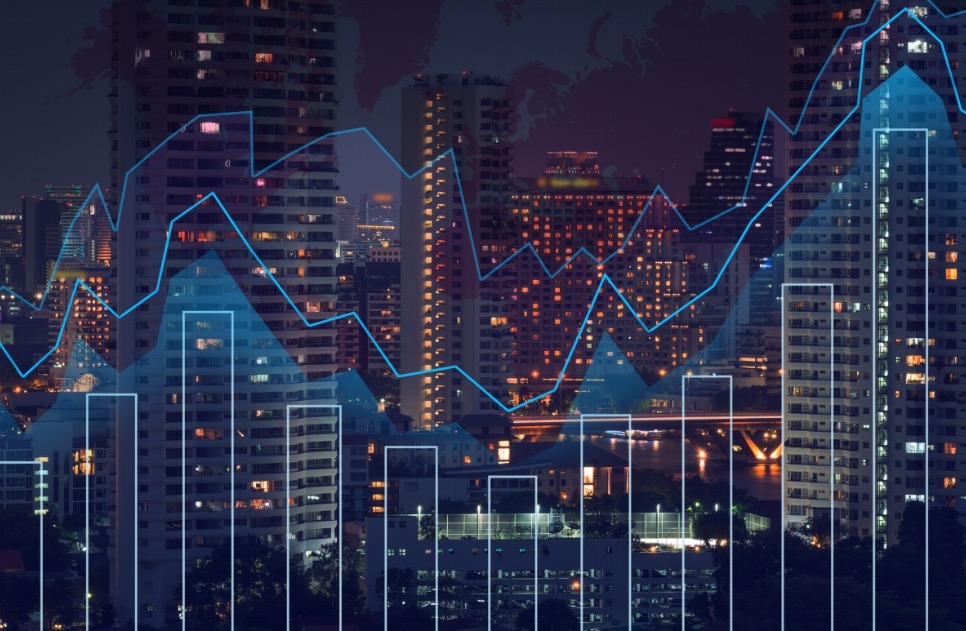 Frequently asked Questions
What to focus on?
If we become more digital, what will it bring to the business?
What's new, or what other advantage will digitization bring me?
Optimization of current processes
Even the plane is actually a "data-driven city" – even though it reaches a higher speed, it also has higher efficiency thanks to digitization,
control support through measured data and higher safety thanks to technologies
Collect and refine data and accelerate and support the decision-making process with numbers
Increase the transparency and consequently the efficiency of processes through their digitization
Protection of investments.
Take all that is good and digital and integrate it into a common place. The variety of currently deployed solutions is not an obstacle, but a natural state.
Combine all digitized processes in one place in an integrated manner.
Interconnection of solutions (vertical) helps to obtain additional savings and efficiency
By interconnecting systems, you can increase the number of automatable processes even between individual verticals and create more efficient early warning systems.
Don't get locked into solutions
Keep the freedom in choosing current and future technological and SW investments.
A good digital Smart City IoT system can quickly and efficiently integrate all current and future vertical solutions
By data centralization, we increase the digital coverage of city processes to increase self-awareness and search for efficiency and savings faster
By connecting individual verticals, the systems can mutually enrich and streamline data and re-use data in other verticals
The system can work well even without integration into planning and economic systems, but connecting them increases the quality of data
and the quality of automated or city management decision-making.
A good digital IoT system makes it possible to easily apply new technologies and SW to supplement missing data.
https://drive.google.com/file/d/1wDOJpEqE6DGecFTEdKgoN-BK_Irz1zYU/view
Key factors of effective digitization
Openness
The used IoT components and EDGE devices must guarantee OPENNESS and thus simple connectivity of third-party solutions,
full communication between devices, data collection and transfer of automatically collected or calculated data on the platform.
Standards
Connectivity and integrability is based on the ability to use existing STANDARDS, whether technological, communication or IT.
Interoperability
Interoperability is the ability to actively connect two or more systems so that an event in one system can be responded to by an action in another system.
Thanks to the connection already at the level of EDGE layers, the communication time is shortened and thanks to this it is also possible
to realize full application INTEROPERABILITY as the highest principle of the entire digitization process in cities.
This is the final goal of making the city really smart.
CitySys helps cities to solve negative anomalies and events, based on interoperability between domains, automatic triggering of events
to support early warning scenarios, predictive models and the city thus avoids all negative and undesirable conditions and impacts.
A new and efficient architecture based on services
Do not be afraid to replace all on-premise solutions used so far with SaaS solutions (solution as a service).
It is not only more financially efficient, but also more practical. It should be noted that these types of software services
do not include the costs of operation, version updates, and costs of local server components.
As the amount of data collected increases, this disparity will become more and more apparent.
Data security is often demagogically argued, but many times the security of cloud solutions (supplied as a service)
is several times higher than that of on-premise solutions installed in the company.
With good IoT devices and solutions, it is assumed that they can be replaced with new, better ones.
If this information does not surprise you with cameras, sensors or other HW units that are regularly changed, then do not be afraid to demand this feature from SW components or solutions as well.
CitySys brings the possibility to effectively divide the functionality and load between the devices installed on the shopfloor of the so-called company. EDGE devices and CLOUD solutions.
New blue architectures use EDGE devices to ensure initial connection, processing and evaluation of automatically collected data from machine or software solutions. EDGE devices become key integration points and tools for scalability and the ability to implement automatable interoperable scenarios.
CLOUD services or platforms already create a powerful layer for interpretation, visualization and other analyzes supporting data-based decision-making.
Conclusions
A good internal enterprise architecture of IoT ecosystems depends to a large extent on the potential to find an effective ratio between EDGE and CLOUD solutions.
Smart City IoT projects have been hampered by the inability and unpreparedness of IoT systems to create effective
EDGE and CLOUD connections and interoperability at the EDGE layer level. Today, good systems, including CitySys, handle it.
A properly designed state-of-the-art technology must enable EDGE layer interoperability to integrate and accept existing deployment systems that have been ignored until now.